We are a family of Artisans since 1969, my Grandma, Luiselle, was a dress makers, She transmitted her passion to my Mum and me. Today her passion transpires through the multitude of colors and design that make our retail store so unique in its gender: a dress can be bought already finished or made to order and of course wholesale.
All our products are hand cut, one by one, in South of Italy, on the Amalfi Coast.
Our mission is to promote the amazing Positano Clothing Style all around the world.
We only use long-lasting biological tissues: cotton, linen, silk.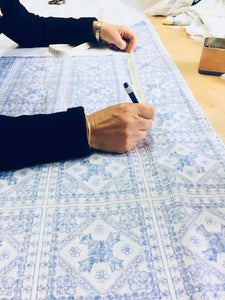 Our stores
Sorrento, Italy
Via P.R.Giuliani 68/70
-------------------
Amalfi Coast, Italy
Colli S. Pietro
Via M.Amalfi 77/79/81